September 5, 2017 marks 4 years since I've been born again.
That day was amazing. I went under the water and came up a new person, I was made new in Christ! My heart was soaring. Jesus is so good.
Giving my testimony
Being so overwhelmed with what Jesus did for me
Since that day I have grown so much, witnessed so many miracles, and been astounded with Jesus' amazing grace. His mercy and love is truly unending.
.......................................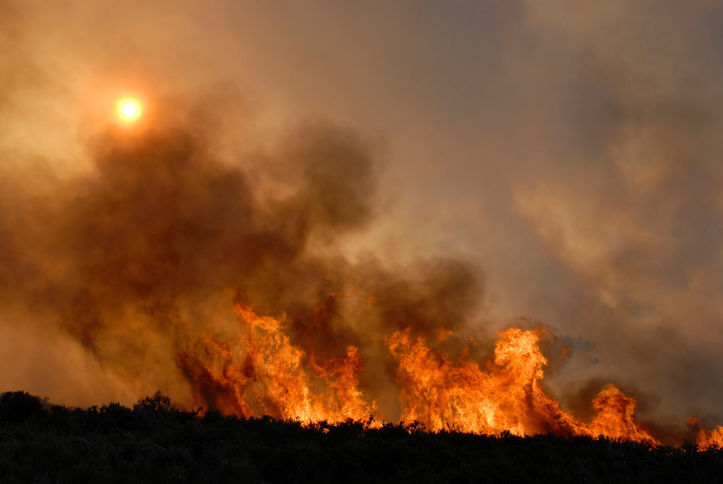 Texas was just hit with a hurricane and Houston is underwater.
Fires are raging in California, Washington, Montana, Idaho, and I don't even know how many more states.
The hurricane headed for Florida is the biggest they've seen, and a CAT 5.
Africa is poverty stricken.
The Mark of the Beast is coming. (more in another post)
Iceland is aborting all babies with Down Syndrome, no matter what.
Earthquakes have been more frequent.
the heavens are being shook.
In verse 27 it starts mentioning the coming of the Lord. After saying "There shall be signs in the sun and the moon, the sea and waves roaring."
Look at everything happening in the world, people blaspheming God, turning what he has created to be right into something awful. And so much more. Things are happing that the Bile said would happen.
No one knows. No one will ever know. (as it says in the Bible) But we must be ready. It's not a joke, and the fire of hell is very real, and worse then any fire in Montana.
My friends, I'm posting this because I care about you. If your heart isn't ready please turn to Jesus and trust in Him.
And if you want to know more about God's grace please email me. {{paigespages04@gmail.com}}